What you need to know about Scholarships
Studying with a scholarship can be among the best student experiences ever; the peace of mind that comes with no financial worries can directly influence your academic performance. But scholarships are not just there for the taking; they are mostly merit-based. There are many scholarships out there, but you have to invest time and effort in searching for the one where your qualifications and the requirements meet. We know this can be a daunting task, so, we are making the effort for you.
We will keep you informed about important scholarship information. So, keep checking this space for regular updates.
Considering the costs of international education, we understand the great significance of a good scholarship.
This need is preyed on by many 'advertisers' of scholarships and there's a whole bunch of untrue information about scholarships out there on the internet. As your global education partners, we feel the need to provide you with useful and authentic information regarding scholarships and to present to you alternative means of funding that you can explore. This way, we will be saving both your time/energy as well as ours.
You should also be aware that we are partners to over 1000 schools, colleges and universities across the world; so, if you meet the requirement, admission is 100% guaranteed. Let's discuss your options. Please read the piece below to the end:
Scholarships for Bachelors & Taught Masters Degrees
You can access various types of funding like full scholarships, tuition waivers and other types of funding. As could be expected, full scholarships are keenly contested, and reserved for exceptional students. It is also good to know that a good result does not automatically translate to a scholarship; qualified candidates still have to contest with other outstanding candidates.
Many universities offer ENTRY SCHOLARSHIPS and other MERIT-BASED SCHOLARSHIPS that are automatically applied with the admission offer; there is no need to make a separate application for these scholarships; these can vary a lot from 5% – 60% of your tuition. After registration, many universities continue to offer the merit-based scholarships with more options that are open to registered students. These are offered on a yearly basis as long as the student continues to maintain the required level of academic performance.
Some scholarships come in the form of waivers like FREE accommodation, book discounts, etc. while others require the student to hold an offer from a university or college to access them. With an offer letter at hand, your options expand.
Scholarships for PhD & Masters by Research
Universities in many developed nations  provide research funding that cover tuition, living expenses, travel, health insurance, etc.
Requirements will usually include, a good CGPA of >3.5 out of 4, a sound research proposal, and some academic publications, plus a comprehensive CV
For PhD candidates, the Master should have research content. Check out this video to understand how to plan for research content and learn about the various options for a Masters degree.
Working through these requirements take time and effort, and you will also need a supervisor who has agreed to work with you; so, invest in solid planning to make your application top quality. 
Most transition nations have fewer full research scholarships, and when they do, the research will usually have specified focus. Review the requirements early and prepare towards meeting them. 
 The good news is that tuition/living expenses in these transition nations are relatively low and affordable for self-sponsored students.
Cheaper Funding Options
 It is obvious only a fraction of individuals seeking international education can access funding; not only because the requirements are stringent, but also because they are few.
 What can you do if you can't access  funding? You can choose to study in a cheaper country. You will get an equally good, or even better education, at a much cheaper rate. 
 The difference? This is usually in student experience (e.g. study-and-work) and post-study opportunities.
 It is however good to know that making this move can give you a leverage on your journey to your dream destination. Tuition is more affordable; may be as low as 10% of the cost of studying in a developed nation.
 Do you want to explore these options?  Get in touch on WhatsApp
Special Webinar: 'How to Access Full Funding for Masters/ PhD Research
We hosted a special edition of the Webinar on 5 December 2020.  Our guest, a former PhD scholar in Australia, shared his experience on his journey through 2 scholarships he accessed for his PhD in Australia. Watch the video of the 1-on-1 session here.
Let's Start the Journey
Studying abroad is only a wish for many, and they have no intention of committing to the process but they take up a huge chunk of our staff and consultants' time. To maximize the time and effort of our people and ensure we are devoting attention to those who are truly ready to be committed to the process. Please be in touch if you are ready to be committed to the process. Follow these steps:
Start a WhatsApp conversation with us at this

 

link.
Or 

Complete this

 

Credential Evaluation Form

 

We will evaluate your credentials for FREE

We will communicate the result, including your options

Pay the consultancy fee at this link

Send the payment receipt by email or WhatsApp.

Our staff will be in touch with you to kickstart the process

Pay your university application fee through the

 

same link as above
You can c

onfirm the amount to pay on the university website)

You may not need to pay if

 there are applicable

 waivers.
Work-and-Study Opportunities
Most developing and transition nations don't offer study-and-work options.

However, that does not mean you cannot study and work; you can explore

other income avenues

And you can work during school breaks.

You can study-and-work for a specified no of hours in most developed nations.

But, you have to be studying full-time in a degree-awarding programme.

You can also enjoy access to post-graduation work permits (WP) after studying in these countries

These WP ranges from one (1) to six (6) years, depending on your years of study.

You may also be eligible to apply for Permanent Residency (PR) afterwards. 

Post-graduation WP are not offered as a standard in transition nations.
Contact us now for free consultation
Ready to start your application?
TESTIMONIALS
What People are Saying

I was introduced to Arrows by a friend. My experience with Arrows was quite exciting; Arrows made my quest for admission for my PhD program easy. Arrows is a representative of many universities across the world that recruit international students. Another exciting service I received from Arrows is the guidance to apply and successfully get my visa. Even after I resumed university, I continued to enjoy Arrows' support to get institution-based scholarship, including accommodation fee waivers and other benefits. Prior information given to me by Arrows regarding the university and the environment are consistent with what I met on arrival. I will definitely recommend Arrows again and again to anyone in need of reliable, trustworthy and comprehensive study abroad service.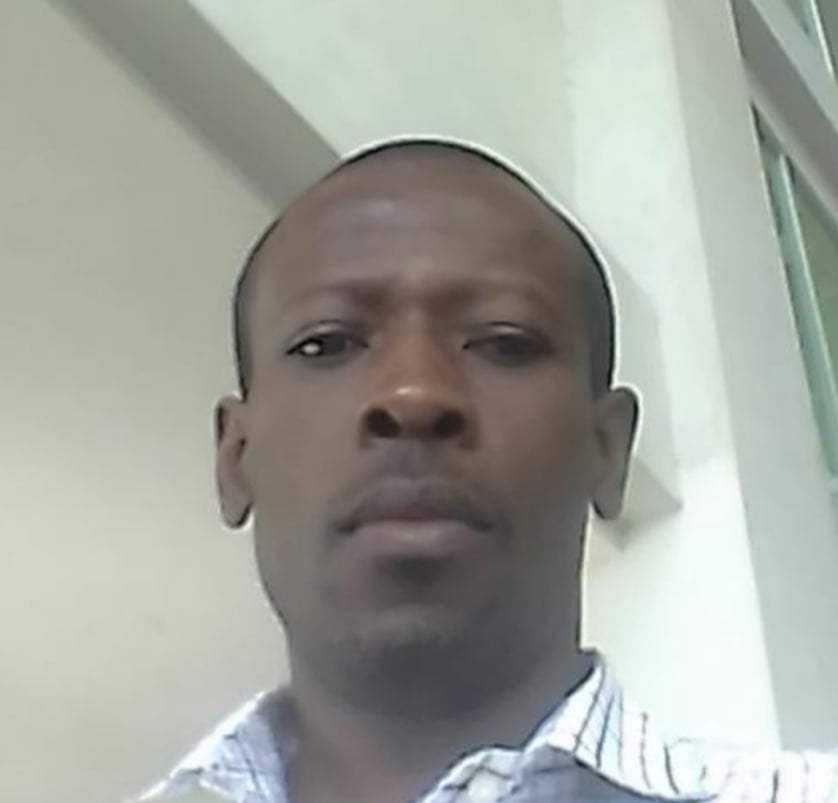 Arrows and OT are your trustworthy choice when it comes to studying abroad at any level from high school to PhD. I found their customized counseling a great help in deciding on my program and course. As soon as I indicated interest, I enjoyed unlimited support from their academic/research consulting and counseling team all through the admission process. They are ever-ready to answer inquiries. Their support gave me the motivation to keep pursuing my dream to the end. Above all, they have a transparent system that lets you view your progress online. That gives you confidence, and peace of mind, knowing your investment is safe. I have personally tried them and I recommend them to you if you are ever dreaming of studying abroad, anywhere in America, Asia, Australia, Canada, Europe, Malaysia, Russia, UK or anywhere else in the world. "Don't wait for the perfect moment, just take a moment and make it perfect"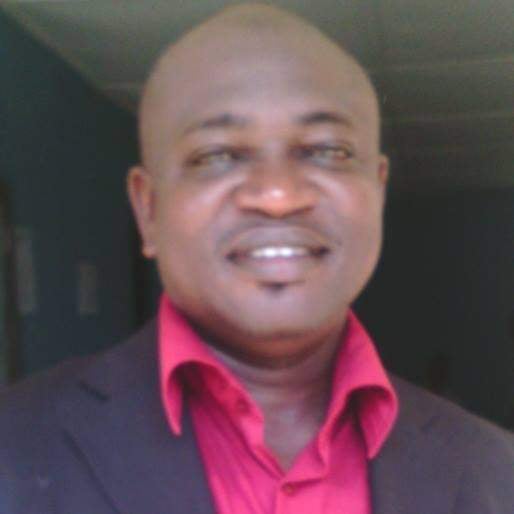 I find Arrows Transactions and OT consulting very reliable and dependable. The processing of my son's admission was hitch-free and the after-care was highly co   mmendable. The services are without hidden charges as is common with most consulting firms. I strongly recommend Arrow Transactions and OT consulting any day, any time.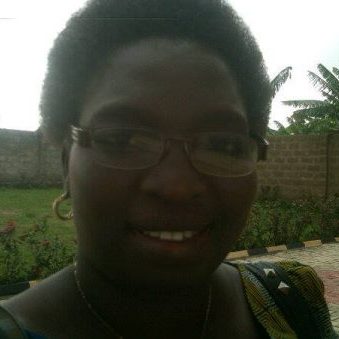 I got connected to Arrows/OT in 2018 when I was having some issues while trying for postgraduate admission. My initial reluctance soon turned to the decision to take the risk of trying again, considering that the service charge is reasonable. I got the admission shortly after. The good part is, Arrows stood by me till I got my visa, and got registered for my program. It was an awesome experience I can't forget soon. I personally recommend Arrows/OT to anyone interested in studying abroad. It's a tested and trusted service. You won't have any regrets.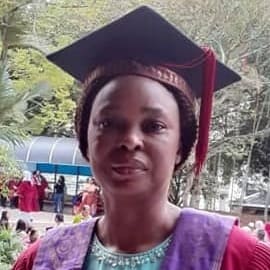 Helen O. Obagboye
Former Postgraduate Student